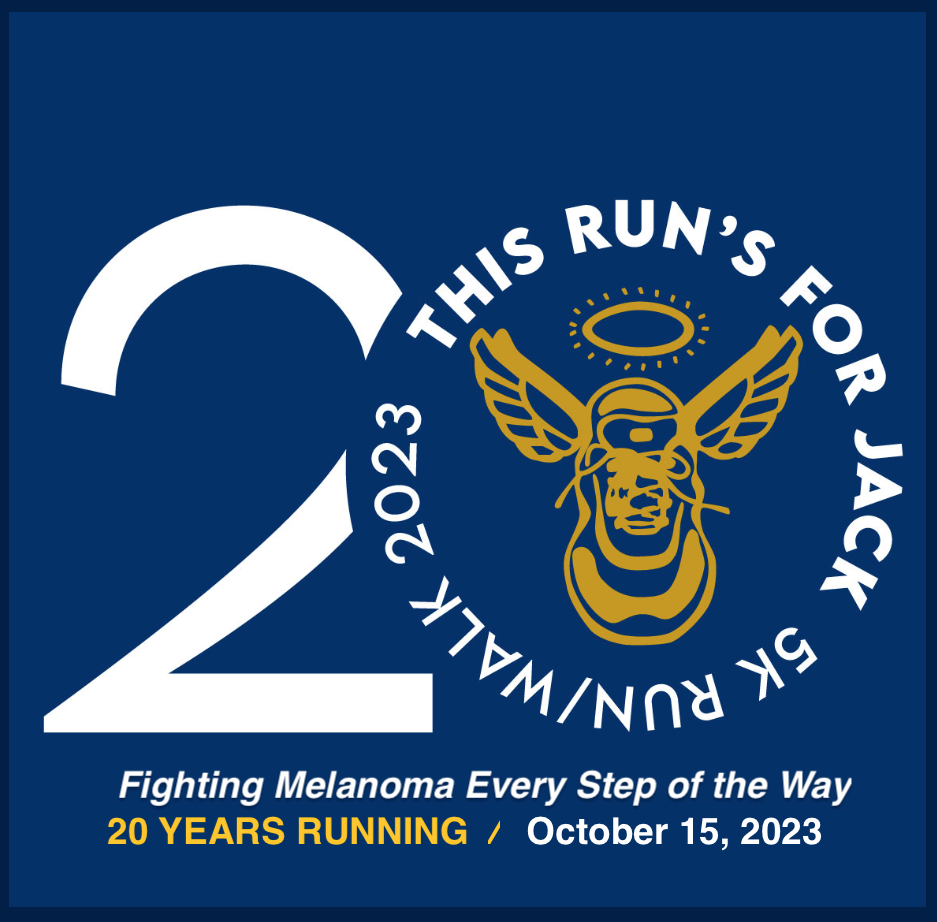 20 years running … fighting melanoma every step of the way.
As we get ready to recognize our 20th year fighting melanoma, Jack's Fund will kickoff May, melanoma awareness month, by doing 20 community outreach events through the spring, summer and fall.
Five Free skin screenings and educational events.
Five locations to be announced in April.
Free Sunscreen:
Sunset Pool
Glenbard West H.S. Athletics
Glenbard South H.S. Athletics
Glen Ellyn Park District 4th of July Run
YMCA children's camps
Glen Ellyn Park District children's camps
Glen Elly Police Dept
Glen Ellyn Public Works
M&M's
Oak and Steel
Patty's Place
Hitter's Golf Outing
Village Links Golf
Ackerman Park (Baseball, Softball, Soccer).
Health Track Sports Wellness
Golden Eagles Jamboree