TRFJ: Still In It for Linda
Date: October 13, 2011 8:08:03 AM CDT
We're Still In It For Linda! (Services were held following the 5k on October 16th)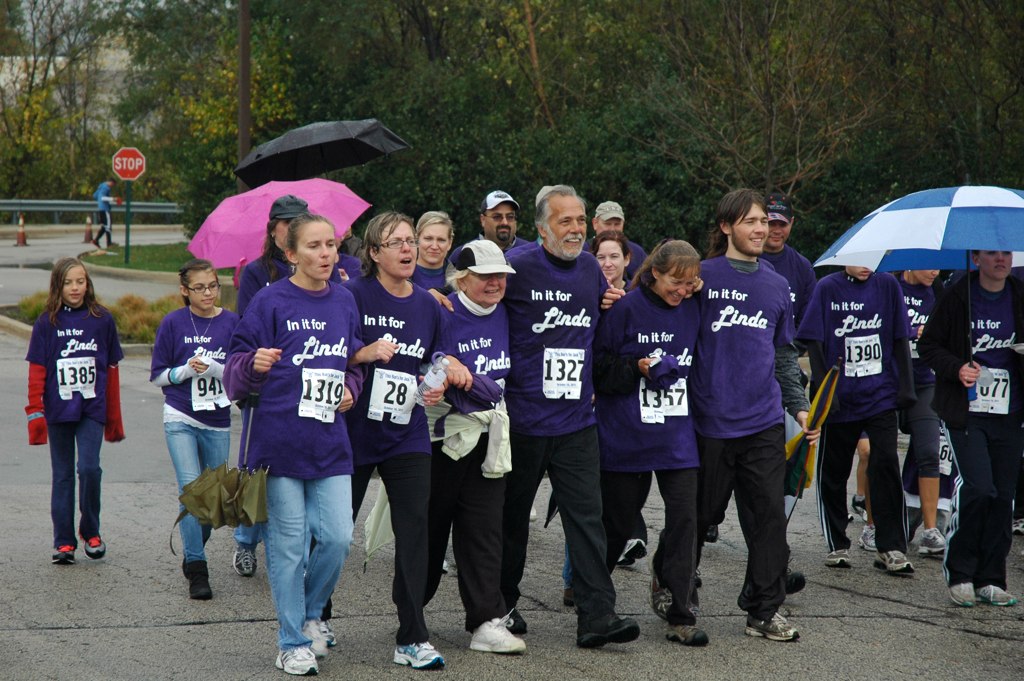 On Sunday, much of my family was to be walking or running in honor of Linda . . . we will, instead, be participating in her memory.  At 2:20 this morning (October 13), my sister gave up her fight and went to be with the Lord.  Please keep us in your prayers.
"IN IT FOR Linda"
Written In memory Of Linda S. Mosher
7/29/1954 – 10/13/2011
Linda's battle started with the diagnosis of a melanoma brain tumor in March of last year and we planned to attend the race with and in support of Linda
Unfortunately, the day of the race was the morning of Linda's wake. Participating in the event that morning brought us all together with purpose.
We came together, united by a cause, and walked, jogged and ran through the intense grief.
Although Linda was not physically with us that morning, we know that she watched from above as her tears rained down on us all. You see … there are holes in the floor of heaven and Linda cried as we came together that morning. She cried as we ran and walked in her memory … tears of love, sadness, pride and perhaps joy as well.
We plan to participate in the event again in 2012 (rain or shine) and, although, This Run's For "JACK", we know he doesn't minds that we are In It For "LINDA".
We miss you Linda!