TRFJ: Miles for Big Mike
Juneman/Watson Family
2011 Official Race Starter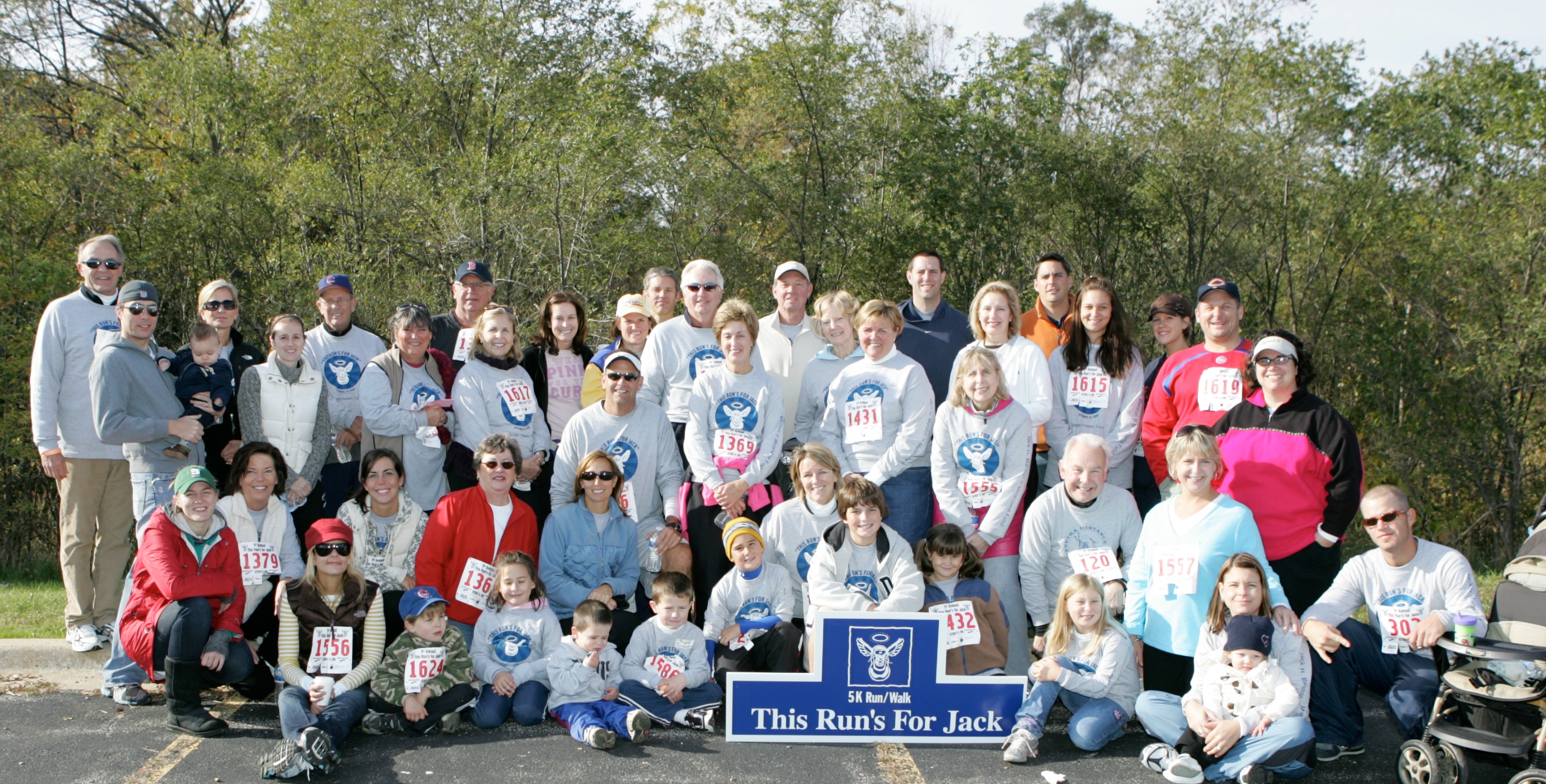 Hi. My name is Kris Watson and I found out about "This Run's for Jack" back in early 2007. My father, Mike Juneman, was diagnosed in 2005 with stage 4 Melanoma. He passed away on October 13, 2006 at the age of 65.   Once my father passed, I told my husband I wanted to find a charity group and do something where I could make a difference and help raise awareness of Melanoma. My husband found Jack's Fund and emailed me the website www.jacksfund.org. I knew immediately we had found the group I wanted to work with. My dad's doctor was the same doctor that Mr. Jack Marston had. Dr. Jon Richards. The connection had been made. Then I realized the date of the 5k walk/run was going to be in October 2007 and that made complete sense. October 2007 would be the one-year anniversary almost to the day to be able to walk in memory of my father. So I went forward with contacting Amy Saletta at Jacks Fund.
I called Amy and introduced myself and told her my story. She was so caring and understanding and so happy that I wanted to participate with their group. From there I knew I wanted to organize our first annual "Miles for Big Mike" team to participate in the "This Runs for Jack" 2007 walk/run.  Every year we have had over 40 family members and friends that have compiled Miles for Big Mike and have helped support us each year. We have been at the last 4 walks and this year is our 5th annual. This is a big one for us this year!
However, things sort of shifted this year — On June 4th, I was diagnosed with Stage 1 Breast Cancer. Right then I knew, that I wanted to use the same doctors that dad did and beat this cancer! Since June 4, I have had a lumpectomy, and undergone four chemo treatments. I will have radiation to start in October sometime. I will beat this Cancer! My doctor is Dr. Sigrun Hallmeyer with Dr. Richards Oncology group and I want to say thank you! When I met with Dr. Hallmeyer to talk about Chemotherapy for myself I mentioned the connection I had with the Marston family. She said that she would be attending and running in this year's 5k in October. So I just knew again, that this was a little sign from above from Mr. Marston and my dad.
The reason I am sharing my story with you is because Sharon Marston and Amy have asked me and my to start the race for this 2011 event.  Karen Juneman (my mom), Mike and Christine Juneman (brother, sister-in-law) Sean, TJ and Megan (nephews/niece), Elgin (my husband) and John (my son) and I will all be at the starting line to start the race. We are all truly honored to be selected as starters to this very special event.
Please come out on Sunday, October 16 and find other family members and neighbors to help us fight this disease.
Together we can make a difference and this race is a race of hope and healing.
Thank you.
~Kris